Birding
Joan: "Thanks again for a wonderful morning and for introducing us to new landscape in the Limekiln Lake area. That was lovely all by itself. That trip to the Moose River Plains ought to be of interest to people who come to the Inlet/Big Moose area. It was great seeing you again and meeting some of your friends."


– Herb Lodder, Maryland, July 28, 2016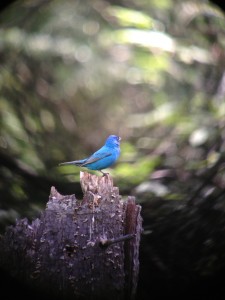 "Thanks, Joan. We enjoyed the outing enormously."


– Peter and Polly White, Perrysburg, Ohio, July 20, 2016
"Amazing pictures and that is a pretty respectable species list. Samir and I keep reminiscing about the weekend – it was great! Thank you again."


– Karyl Gabriel, High Point, North Carolina, July 11, 2016
"Thank you Joan! You got some terrific photos of the grouse! See you next year. With best wishes,"


– Gerry Hawkins, Washington DC, July 8, 2016
Hi Joan, "I just wanted to extend a big thanks on behalf of myself and the group. Everyone was raving about the trip on the way back and I just couldn't have done it without you. What memorable experiences! Feeding the Gray Jays, sunrise and Bicknell's Thrushes, and apparently the first-ever breeding pair of Sandhill Cranes in the Adirondacks, I didn't realize! Thanks again,"


– Gabriel Willow, NYC Audubon Field Trip Leader, July 2, 3, & 4, 2016
"Thanks Joan!! I'm still raving about our trip to my colleagues. :)"


– HJ Kim, NYC, June 25, 26, & 27, 2016
Hi Joan, "Just wanted to say again what a great time I had with you. Also, I wrote about it for today's Times Union. Here's a link – http://www.timesunion.com/tuplus-sports/article/Outdoors-Birds-sweet-songs-brighten-Whiteface-8401306.php Thanks again and have a great weekend,"


– Herb Terns, Schenectady, NY, June 18, 2016
Dear Joan – "I had just opened our email to send you a message to tell you how much we had enjoyed birding with you and found your 3 messages. Thank you so much! Since you probably noticed that we didn't take bird photos, the photos are really appreciated. We felt that birding with you was very special because of the love that you have for the birds and the area. We both love the boreal habitat. We also enjoyed learning about the habits of many of the birds. We appreciate it that you have taken time to learn so much about the birds. We have been on many trips with professional leaders all over the world and you are among the best that we have birded with. We hope to bird with you again in the future. Thank you for an absolutely WONDERFUL experience! We hope you have been able to rest up a bit. Take care!"


– Evelyn & Mike Fowles, Pennsylvania, June 17, 2016
Hi Joan! "Thank you so much for sending the pictures! They are wonderful and so was the day. :-). I look forward to birding with you again."


– Kelly Pizzola, Saranac Lake, NY, June 15, 2016
"Thank you so much for everything. We are, of course, particularly happy that you could squeeze us in on Sunday morning. It was a wonderfully successful trip. We had spectacular views of Bicknell's Thrush, we both appreciated the not often seen Mourning Warbler and Bob got his Boreal Chickadee. You certainly know your birds and your patch. A beautiful and enormous patch it is. As a Yankee I envy your home in the Adirondacks. It was a delight to meet you and bird with you. If either of us are anywhere near the Adirondacks again our guide you will be. I almost forgot—love the great pics! Thank you,"


– Ron Hodgson, Durham, NC, June 5, 2016
Hi Joan, "Thank you so much for the photos and the species list! Our trip with you was epic! We learned so much and had an amazing time. You should charge more money, you worked so hard, and the trip was amazing. Thank you for "opening" our eyes with your vast knowledge and talents!"


– Dan and Kara Ott, Vermontville, NY, June 4, 2016
On May 29, 2016, Joan Collins led a trip for the NYS Young Birders Club that featured a Dawn Tour up Whiteface followed by lowland boreal birding. Here is a blog about our day written by a young birder: http://www.nysyoungbirders.org/articles/tripreports/2016/Whiteface2016_0529.html , Eamon Freiburger, Age 16
Hello Joan: "I hope your summer has been going well. I am still aglow from our great boreal forest experience this past May. Thank you again. I've recommended you to many other people."


– Dave Sperling, Washington, D.C., May 27 & 28, 2016
"Thank you so much for making yesterday such a wonderful day! We both really enjoyed it! Lifers acquired were Bicknell's Thrush (magical), Boreal Chickadee, Black-backed WP, and Black-throated Blue Warbler. Not to mention a host of other birds I've only seen a few times! I'll let you know if I'm in New York again. I really enjoyed the Adirondacks, so I'm hoping it will be sooner rather than later. Let me know if you're ever down south and in need of a birding buddy! Wonderful photos, by the way. Thanks again and good birding,"


– Mitchell and Ken Pruitt, Jonesboro, Arkansas, May 23, 2016 (See Mitchell's blog about our day at http://mitchellpruitt.blogspot.com/2016_06_01_archive.html )
"Sunday we had an amazing birding tour with an incredible ear birder Joan Collins. Her expertise and identifying the different species was unbelievable. We learned so much. Will try to make this an annual event. Thank you Joan"


– Ellen and Michael Seidman, Ogdensburg, NY, May 22, 2016 (Posted to www.facebook.com/AdirondackAvian/ )
"What a great day. You gave me motivation direction and confidence that I could be a better birder. Have a great year and see you next Spring."


– Michael Seidman, Ogdensburg, NY, May 22, 2016
"Thank you, Joan, for a great day birding and your follow up list and pix. What a perfect warbler day! Thanks again! We are studying up on all the new birds that you helped us to find so that we can identify them ourselves, should we be so lucky to be in the right place at the right time again!"


– Beth & Richard Saunders, Glens Falls, NY, May 13, 2016
"Well done Joan, your memory is as good as your hearing! It was a glorious day and now I am listening and looking with keener attention. Thank you for sharing your passion."


– Jane Moon, North Creek, NY, May 9, 2016
Hi Joan: "It was a pleasure to meet you and to bird with you yesterday. We can't believe how we lucked out on the weather and much more important, on the many and varied sightings of the Black-backed Woodpecker. Hal is in heaven!"


– Irene Kohn, Garnet Hill, NY, April 25, 2016
"Thank you Joan. We couldn't quit speaking about how wonderful an experience it was being with you. Your passion for what you do was fabulous to be part of. I saw kay this morning and she said as she and her sister walked later that day every time they heard birdsong they would stop in their tracks, cocking their heads–an especially new experience for Kay."


– Betsy Clark, Tupper Lake, NY, April 16, 2016
Joan, "Thanks for the pics, and more importantly, for the great field trip."


– Bruce Horwith, East Hampton, NY, April 10, 2016
Hello Joan, "Thank you for the wonderful experience yesterday. It was a total of 8 new species for me."


– Mike Zito, Long Island, NY, March 26, 2016
Joan, "Thanks again for an amazing weekend."


– Bob Washburn, NYC, March 19-20, 2016
"Just wanted to thank you again for an exceptional experience this past weekend. Everything about the excursion was wonderful with the cherry on top of adding 5 life birds!"


– Maria Loukeris, Orange Co., NY, March 13, 2016 (Posted to www.facebook.com/AdirondackAvian/ )
Hi Joan, "Thanks for the pictures/list! Thank you for a wonderful day!"


– Linda Scrima, Westtown, NY, March 13, 2016
Dear Joan, "Thanks so much for all your great work in giving us a wonderful experience and all our target birds. We're already starting to think about a Bicknell's trip. Thanks for also taking on the leadership of NYSOA."


– Malcolm Morris, NYC, March 5-6, 2016
"Thanks Joan for making our trip such a rewarding and memorable one. You have such an extraordinary ear, and there's no way we would've gotten all the birds without you! We really appreciate all the effort you put into helping us get our target species, and we really enjoyed your company."


– Karen Fung, NYC, March 5-6, 2016
Hello Joan (and the Central Park North Woods Gang),
"Many thanks for sending the species list and photos! As mentioned earlier, I had a wonderful time birding with you this past weekend. The Adirondacks is a very special place in my universe and getting to share it with you and the others was really great."


– Ken Chaya, NYC, March 5-6, 2016
"Thanks! We had a great time! And your pictures are wonderful!"


– Robin Taubman, Long Beach, NY, March 2, 2016
Joan, "Thank you for a great two days of winter Boreal birding."


– Paul and Maureen Wolter, Branford, CT, January 16-17, 2016
"Thank you again for such an enjoyable trip! Plus 3 life birds to boot!!"


– Dave Means, Long Island, NY, November 9, 2015
Joan, "thanks so much for the pictures and the list of birds.  I have passed both on to the family. It was great sharing that morning with you and seeing the places on the back roads.  Every experience with you has deepened my love for the Adirondacks."


– Herb Lodder, Maryland, August 5, 2015
Hello Joan, "Thanks for sending the list of birds we found during our bird walk. What an impressive list! Bruce and I had an amazing experience because of your knowledge both of the birds and the habitat in which they live. Everything about the walk exceeded our expectations. I finally found out the name of the song bird that I have listened to for so many years and did not know its name – the Hermit Thrush. Thanks to you our annual summer vacation in the ADK was extra special this year. Hope to get together with you again next year. Until then, enjoy the rest of your summer!"


– Pat and Bruce Walter, Auburn, NY, July 27, 2015
"I am so glad to add the boreal chickadee to my list. Thanks again. Really enjoyed the trips last year and this year. You are a real pro!!!!!"


– Sue Jansen, Rochester, NY, July 22, 2015
Joan, "I was thrilled with our trip this July. Bicknells, Mourning, Gray Jay, Boreal chickadees…And the Black-backed Woodpecker, thanks for the extra effort getting that one!  Honestly, I was doing a little bragging when I referred people to your email and saying, that was me!  (In a recommendation to a friend…) I hope they go up and bird with you, I shared good stories, including the Bicknell's Thrush. It was a highlight of my birding experience also, thanks to you!"


– Tom Moran, Shoreham, NY, July 16, 2015
Joan, "Thanks so much for the great birding trip; I really enjoyed it. Thanks also for the photos of Bicknell's thrush, sunrise, and the Gray Jays – it was fun feeding them.  We will get together again someday, maybe with my wife next time."


– Scott Fitzgerald, East Lansing, MI, July 11, 2015
"Thanks for a great day."


– Robin & Lowell Taubman, Long Island, NY, July 3, 2015
Joan, "Am suffering withdrawal from The Boreal…Thanks again for a lovely day….Thanks for the species list. I ran into my friend Kim a couple of days ago and told her about the experience on Whiteface. I think I convinced her that she needs to come next year.  Keep in touch if crossbills start showing up this fall."


– Pat Martin, Rochester, NY, June 30, 2015
Hi Joan, "Thanks so much for sending on this list and the pix! Love those loons!  We had a great time — very much appreciate it."


– Lisa White, NYC, NY, June 27, 2015
Hi Joan!! "I was so excited to see your email!  Friday was such a great day!  The photos are fantastic, I can't wait to show them to Phil.  The sunrise photos are stunning and the gray jay taking off from Gil's hand is really cool!  The baby woodpeckers are all so cute and it's cool to have shots of the gray jay eating out of our hands.  Thanks for sending so many.  I hope you had a wonderful weekend!!!  Hope to see you again this summer.  Happy birding!!!"


– Kelly Pizzola, Saranac Lake, NY, June 26, 2015
Joan, "I absolutely need to come back, either in winter or both! I admire your dedication and superb skills that made the day possible."


– Gil Eckrich, Belton, TX, June 26, 2015
"During 26 June 2015 tour, got this nice shot of Bicknell's Thrush – thanks to expert guide!"


– Gil Eckrich's post of his Bicknell's Thrush photo to Adirondack Avian Expeditions' Facebook page.
"Thank you for a great day of birding Joan. 55 species including these specialties made it an epic day!"


– Sharon Pratt, St Petersburgh, FL, June 24, 2015 – Comment on Facebook photos taken during our tour of a pair of Black-backed Woodpeckers feeding a young male in its nest cavity, a singing Olive-sided Flycatcher, and a Yellow-bellied Flycatcher.
"Thank you for the list Joan, and Ben, for the photo! What a super memorable trip! I am grateful for the care and time you put into creating this experience for us, Joan. You are a patient, generous and knowledgeable guide. Truly a pleasure!"


– Ingrid Gustavson, New Lebanon, NY, June 20, 2015
Joan, "Thanks for the lovely day yesterday. It was extraordinary."


– Ben Loehnen, NYC, NY, June 20, 2015
Hi Joan, "I rate the short trip as successful beyond expectations both for knowledge of the area, and the intro to boreal warblers and their habitats. I can't thank you enough and am still processing photos and organizing my thoughts. Your expert and professional guiding and excellent knowledge saved me many days of trial and error, plus it was good fun too. BTW You should re-name New York highway Route 30 from Long Lake to Tupper Lake the North American "Warbler Highway." Where else in the US can you find 18 species of breeding warblers in a similar stretch?"


– Townsend Dickinson, Connecticut, June 17, 2015
"IF YOU EVER DO GO LET ME KNOW ….MY GUIDE, JOAN COLLINS, WAS ABSOLUTELY AMAZING SHE HAD EARS THAT WERE LITERALLY NOT OF THIS WORLD. I AM NOT KIDDING! SHE COULD HEAR, AND I BELIEVE HER, AN INVASIVE WOOD BORER CHEWING A TREE, MUCH LESS EVERY DISTANT BIRD IN THE FOREST I WAS STUNNED BEYOND BELIEF, ESPECIALLY SINCE I CANNOT HEAR THE "HIGH PITCHERS" EVEN = WHEN THEY ARE SINGING RIGHT UNDER MY NOSE!!"


– David Zomick, Connecticut, in a June 9, 2015 recommendation to a birding friend.
"Thank you very much for a most special, memorable & wonderful day of birding . It was a joy to be with you and experience not only the birds & beauty of Adirondacks, but your marvelous persona. Your tirelessness, upbeat attitude, keen knowledge & generous gift of so much of your time were so special. All that and then your incredible, supernatural ears!! Your auditory perception is on par, if not better than any your super hero ever possessed. Thanks a million for the great photos & a day of birding I will never forget
Muchísima gracias !! PS Fennec's hearing is sensitive enough to hear prey moving underground."


– David Zomick, Connecticut, June 6, 2015 See David's "Pleasures and Treasures" column about our day at (http://lhasct.org/www.lhasct.org/Documents/CC_Sept2015.pdf ) on page 5.
Hi Joan, "Thank you so much for the list and great photos.
I had a great time birding there. I never got up that early for birding before, but it was a great experience. I still can see the singing Bicknell's Thrush in my mind!  It was such a wonderful view!  And the beautiful very early morning mountain view was stunning.  Thank you so much for trying so hard for us to see birds.  Bicknell's Thrush, Cliff Swallows, Gray Jays, Caspian Terns, Black Terns, Trumpeter Swans, beautiful singing Mourning Warbler and Blackburnian Warbler were definitely my highlights. Thanks again"


– Junko, NYC, NY, May 30 & 31, 2015
Hi Joan, "The trip for me was awesome.  One of the highlights of my birding memories. Thank you especially for all of the scouting and preparation you did to make the trip a great success.  I probably could have seen a goshawk if I had tried to chase sightings, but this was much more meaningful and interesting to me.  Thanks also for the list and photos."


– David Flynt, Arlington, VA, May 28 & 29, 2015
Dear Joan, "I loved the birding, especially watching how the gray jays and blue jays interacted, and how the northern waterthrush, boreal chickadees and other birds reacted to our presence. Thank you for taking such good care of us, and for the photos and bird list.  I hope we can do this again next year."


– Lois Klatt, Delanson, NY, May 23, 2015
Hi Joan! "I had a great time on our birding trip.  Thank you so very much!  I learned so much!  :)  Thanks also for sending the list so quickly.  I look forward to seeing you birding soon.  I'll definitely sign up for a Whiteface trip, probably in July.  Until then enjoy this beautiful spring!"

– Kelly Pizzola, Saranac Lake, NY, May 20, 2015
Thank you, "I loved all the photos and I had a great time!"


– Christina Wilkinson, Queens, NY, March 8,9, and 10, 2015
Hi Joan, "Thank you again for the wonderful day."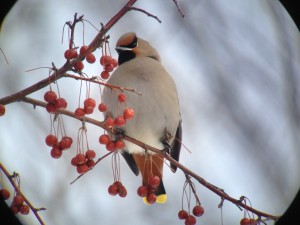 – Barrie and Jerry Raik, New York City, NY, February 17, 2015
Hi, Joan! "It was really a super day out there on Friday, and I'm so happy you were able to take me on such short notice! The birds were outstanding to see. Thanks again for a great day, and I do look forward to birding again – maybe in the Springtime next!"


– Eileen Schwinn, East Quogue, NY, January 23, 2015
Dear Joan, "Thank you so much for today. It was amazing, and we were so lucky to be in the Adirondacks with you. I enjoyed very much this day and was very impressed by your amazing skills, and your capacity to spot all the birds we were looking for! I wish you a good weekend and happy holidays."


– Alexis Lamek, Westchester, NY, December 5, 2014
"Thanks Joan, we had a great time!" All the best,


– Gabriel Normand, Westchester, NY, December 5, 2014
"Thanks Joan – it was a great trip. We both enjoyed ourselves very much. Great photos too!"


– Tom & Jo Ann Preston, Brooklyn, NY, November 10, 2014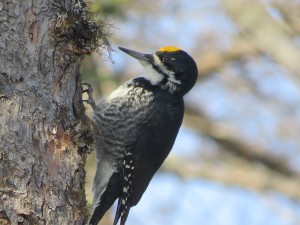 "Thanks Joan! We had a wonderful day. The Gray Jay and Boreal Chickadees were life birds for the two of us, and I never would have expected to get so up close and personal. "


– Betsy Locker, Oldwick, NJ, October 11, 2014
"Did you know that OK Slip Falls is the highest free falling falls in the Adirondacks? It just became open to the public after being off limits for many years. Thanks to Joan Collins, of Adirondack Avian Expeditions and Workshops LLC , in Long Lake for this great read: (http://www.adirondackexperience.com/blog/2014/10/hike-spectacular-ok-slip-falls ) If you are ever interested in hiring one of the best birding guides in the Adirondacks, visit her website and contact her."


– Dean Nervik, Speculator, NY, October, 8, 2014
"All of the photos are awesome!! Thanks for a really great day! I think you may see us again one of these winters for a winter excursion. If you ever get to central or west Florida, give us a shout and we would love to help "guide" :)" Take care,


– Mike Sutton, Tampa, FL, July 30, 2014
Hi Joan, "Thanks for the list and the beautiful pictures! That was a magical sunrise and a thrilling day. It was nice to finally meet you after hearing about how wonderful both you and the Adirondacks are for years from Bob and assorted other Brooklynites….Hope to see you again in the future and let me echo Mike's offer, if you're ever in the Brooklyn area please let me know." Best,


– Bobbi Manian, Brooklyn, NY, July 30, 2014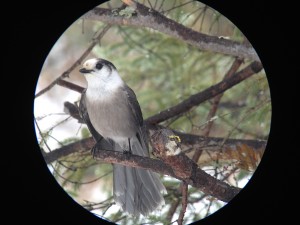 "I really, really enjoyed the day….I enjoyed getting to know you and was highly impressed by your birding skills. If I can handle getting up reeeeeal early next year, I will call you to plan a trip to Whiteface to see the Bicknell's thrush. Maybe I could hire a sea plane to drop me off at Mirror Lake!"


– Sue Jansen, Rochester, NY, July 24, 2014
"Thanks for the kind words and the list! I thoroughly enjoyed birding with you: an expert birder, good sightings, technique and company…..I had a good trip: birding, hiking, camping. Thanks for help making it a very memorable trip!"


– Tom Moran, NY, July 22, 2014
"I can't thank you enough for the Whiteface and Moose River Plains experiences, especially the former. The photographs are wonderful and will be shared with my birding brother. Amazing the quality of image you can get with that iPhone/scope setup. Wow. And how very nice to have the list of species, which I was going to try to reconstruct today. With my limited hearing I was aware of a fraction of what you could ID. I thoroughly enjoyed talking with you and finding a kindred spirit! Best wishes, and thanks again for an unforgettable experience."


– Chris Jerome, Massachusetts, July 15, 2014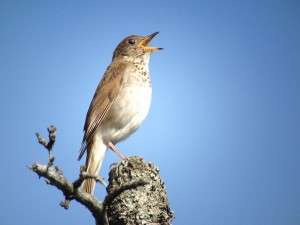 "Thanks Joan. The flower is so lovely. I did not even notice it! We really enjoyed the day and hearing all the Bicknell's! Thanks and have a good rest of the summer."


– Denise Hackert-Stoner, Loundonville, NY, July 12, 2014
From Scott's Facebook page: "Hi, after 3 excursions in 3 states over at least 3 years, I am thrilled to report that I finally 'got' my life Bicknell's thrush last weekend, on whiteface mountain in NY. Five of us had tried in VT on Okemo, NH on Mt. Washington, but had been plagued with wind and bad luck. On whiteface mountain last weekend, on a tour with Joan Collins, we heard about 20 Bicknells. Glimpses only and no photos, but they were right there in the thick vegetation on the mountain. Yeah !!!"


– Scott Stoner, Loundonville, NY, July 12, 2014
"Thanks so much for the great time and the lists, Joan! We, too, had a wonderful time. That Boreal Chickadee fledgling was an amazing experience; I'm so glad it was a highlight for you too!"


– Sue Barth, Orchard Park, NY, July 7 & 8, 2014
Dear Joan, "Thanks for everything, and especially for finding us the BBWO nest and the BOCH fledgling! Those were notable!"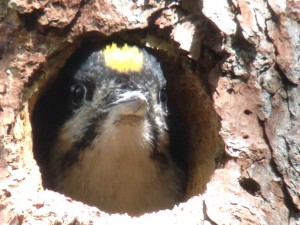 – Celeste Morien, Medina, NY, July 7 & 8, 2014
"Thank you so much Joan! We had a great time with you on Monday!! I FINALLY got my Boreal Chickadee!! Plus 3 other life birds as well!! We will have to make a trip up there again for the Bicknell's!! We'll be in touch I'm sure!!! Thanks again! Happy 4th!!" – Vicki Daraio, Amityville, NY, June 30, 2014 "I had a great time birding with you and thank you for showing me the birds I wanted to see."


– David Flynt, Arlington, VA, June 29, 2014
"A bit of research led me to the Lake Placid region of New York's Adirondacks, where Joan Collins offers the unique opportunity to drive up Whiteface Mountain before sunrise….All in all it was a perfect weekend – two difficult new species, perfect weather, beautiful scenery, excellent dinner at The Hungry Trout restaurant, and a chance to see the site of the 1980 winter Olympics, including the Lake Placid Arena where the nostalgic "miracle on ice" happened all those years ago. And thanks again to Joan for her congeniality as well as her expertise." (Excerped from "Birding the Adirondacks", for the entire blog, visit: http://www.birdspix.com/blog/birding-the-adirondacks)


– John Schwarz, CT & FL, June 28, 2014
Hi Joan, "It was great birding with you! Watching the sun rise on Whiteface as spring literally gave way to summer; listening to Winter Wrens galore and Bicknell's Thrush with their "veer?", querying their kin on how the night was. What an enchanting slice of life. Who could ask for more? Well, I guess 2 birders from SI. Just a little look at our curious friends, please? And thank you so much, Joan!!!….Once again, thank you so much for the excellent birding and guiding!"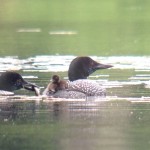 – Anne Purcell, Staten Island, NY, June 22, 2014
P.S. "Loved the porcupine video. What a cute waddle!"
"Dear Joan, Thank you for the spectacular experience yesterday at Whiteface and beyond! It's so hard to decide if there was a bird of the day with so many great memories to enjoy…Frank and I look forward to seeing you again."


– Lynn Roman, Philadelphia, PA, June 21, 2014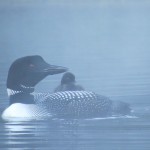 "Two perfect days. So many wonderful images, thanks to you….And… again it was a very special time for me, thanks to you."


– Murray Head, NYC, NY, June 19 & 20, 2014 after two days photographing a Common Loon family in my guide boat!
Hi Joan, "Thanks for these amazing photos, and especially, many thanks for a really great birding experience! Seeing the Bicknell's so well and for such an extended period was a highlight I'll never forget, and others like the Boreal Chickadee, O.S. Flycatcher, BB Woodpecker, Mourning Warbler, and of course the Phil Vireo (my neck still hurts!!) were amazing as well. Thanks so much again, and I hope I'll maybe make it back up there again sometime– maybe in the winter for those Bohemian Waxwings! Hope the rest of your Spring season goes well." Best,


– Tim Williams, McLean VA, June 1, 2014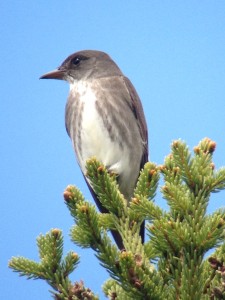 Joan, "Thanks so much for all your expertise in providing us with such an unforgettable experience and impressive species list. Thanks again."


– John Gluth, Brentwood, NY, May 31, 2014
"Let me add my thanks to Joan for fantastic guiding, and also thank you to Tim, John, and Pete for letting me join you guys on a great day. So many amazing sightings in such a beautiful and interesting place! I haven't had time to load pics, but will send along the Phil Vireo if it comes out well. Hope you all had a safe drive home, and hope our paths cross again someday. Thanks again, and happy birding to all!"


– Tim Williams, McLean, VA, May 31, 2014
"Joan, I would also like to thank you for what was a very enjoyable day with you and a fantastic weekend as a whole. It was nice to meet you as well." All the best,


– Pete Morris, West Babylon, NY, May 31, 2014
Hi Joan, "Thank you so much for the pictures and list that you sent after our birding walk last week. The pictures are great! I still can't believe a Gray Jay lit on my hand to enjoy a snack .. too cool! Also, the bird species list is impressive. Without your expert ear, I wouldn't have had half as many! I hope a few of the songs will really stick and I will recognize them on my own….Thanks so much for the pictures and species list, for a great morning of birding, and for lots of really interesting conversation."


– Roberta Ehlert, Altamont, NY, May 27, 2014
Hi Joan, "Mary Jane and I had an amazing time on Whiteface Mt., it was truly extra that we had the Mountain to ourselves. We have learned the Bicknell song & call and yes were able to add it to our Life List. Your enthusiasm with finding any bird was only trumped by the Cape May Warbler and the Black-Backed Woodpecker nesting site. Your knowledge of bird identification and behavior was very helpful. Awesome Job Joan,"


– Brian & Mary Jane Dugan, Elmira, NY, May 24, 2014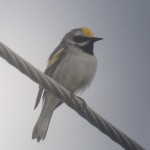 Hi Joan, "I wanted to express my thanks to you for an extremely enjoyable day of birding! I so enjoyed your expert eyes and ears on our day out. It was a lot of fun and the birding was great!…While checking in at the Shamrock, I picked up one of your postcards. Coincidentally enough, the owner of the Garnet Hill Lodge mentioned attending one of your lectures and I passed the card on to her. The lodge was beautiful and just what Kim was looking for! I will pass the photos on to her. Thank you again."


– Betsy Carswell, Fishkill, NY, March 4, 2014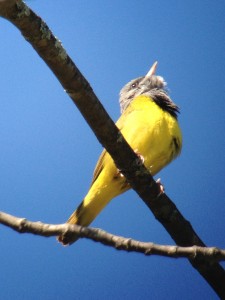 "Thank you for a wonderful birding experience. I was hypnotized by the birds. We asked each other about which bird was the best. I know the Black-backed Woodpecker was wonderful, because it is so hard to see, but I loved all the birds. Each one had its own charm and personality. I learned more about the Tamarack Tree and its cones. I love to learn about the trees and other plants. We could not have seen them without you and your unique skills. You also put your heart and soul into what you do, and that adds so much to the experience. Thanks for everything. We will be back. "


– Anne Lazarus, NYC, NY, February 17, 2014
"Thanks Joan. It was a pleasure to have you guide us around the ADK region and make that long trip back and forth to VT. We came up big at the end with the Northern Hawk Owl and the Black-backed Woodpecker. Thanks for the Saturday morning excursion to track down the Black-backed….I'm sure you will see us when the weather warms and the wind is not whipping icy snow in our faces and down our backs. Still, the conditions were not atrocious considering the rewards. We definitely would like to come up for the Bicknell's Thrush in the spring. We'll be in touch….We had a wonderful experience and you had everything to do with it. Much appreciated." Take care,


– John & Mary McElroy, Haddonfield, NJ, February 7, 2014
"While vacationing with my family in the northern New York area and given this year incredible Snowy Owl irruption, I took some time to explore around the beautiful Adirondack Mountains.
Guided by Joan Collins, we planned a brief introductory drive through its communities, habitats and natural treasures. You could spend a lifetime exploring the natural wonders of the Adirondacks but in a place like this, even in a few days, beautiful visions emerge.  Joan is the most enthusiastic person I have ever met when it comes to birds.  She is knowledgeable, patient and cares a great deal about the well-being of birds.  She also has a prodigious ear and can identify a bird call in the most extreme conditions."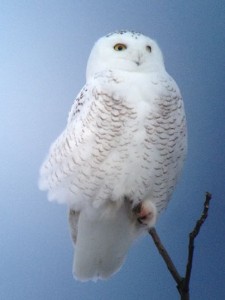 – Excerpt from "Snowy Vacation in the Adirondacks" by Mario Davalos on January 16, 2014

"I want to thank you for a great time birding. You are the most enthusiastic person about birds I've known, and that is a BIG statement."


– Mario Davalos, Dominican Republic, January 7, 2014
"I had a great time today. Thank you for your enthusiasm and commitment to finding birds."


– Mario Davalos, Dominican Republic, January 5, 2014
"Hi Joan, Thanks so much for the list. We had an amazing day with you! What fun! We really learned a lot from you….
We had a great day – thanks again!"


– Christy and Bill Slade, Virginia, September 7, 2013
"Joan, I want to thank you for the wonderful experience I had with you on Saturday. The places you selected we're idyllic – I would have been satisfied had we seen no birds. But we did see birds and I am amazed at your talent and expertise as well as your patience and kindness to me. Thank you so much for the totality of the experience."


– Barbara Glatthorn, North Carolina, September 2013
"Hi Joan, Mary Jane and I enjoy birding with you!"


– Brian & Mary Jane Dugan Elmira, New York, September 2013
"Hi Joan, I wanted to thank you for a good trip the other day. After hours of looking for our "quarry" it was great to actually see one, though it would have been worth it just from hearing the calls so often. Even being up on Whiteface so early in the day was a treat.
Afterwards I realized that this was by far the best chance of seeing Bicknell's. Since they are as you said and as the Audubon app says "crepuscular" birds, and since you can't camp over 4,000', it must be hard to be high enough early enough when they are most active.
Anyway, thanks again.
See you again some time."


– Carl Hoffman, New York, July 14, 2013
"Thanks so much for everything, Joan, including the bird list. There were several I'd forgotten. It was a memorable time on Whiteface and I really appreciated the rest of the day of your expertise and your thoughts on life in general. I'd love to do it again next year. "


– Susan Soboroff, New York, July 14, 2013
"Hi Joan, Thank you so much for the species list. That had to take a little time to compile. We did pretty good! Thank you also for your photos. I love the "fog" photos. They are very artistic and unique. I will save them all.
I was thinking how wonderful it was that we got along so well. I felt as if I'd been birding with you for years. I don't think I know anyone that has your birding-by-ear skills. Truly amazing.
I can't wait to bird in the Adirondacks again. I certainly have to drive up and see a Bohemian too. I've never heard of the Bloomingdale area but it is fabulous. Thanks for taking me there. Have a nice summer Joan!"


– Best, Michael Carpenter, Connecticut, July11, 2013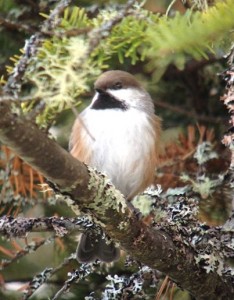 "Joan, thanks for a very nice outing. We had a lovely (and tiring!) outing. And thanks for the photo. I will forward this to Susan and Paul. My best."


– David Scott, Texas, June 26, 2013
"Thanks very much, Joan! My dad and I had a great time. We very much appreciate you taking us out and all of your terrific efforts."


– Lisa White New York & Florida, June 23, 2013
"Thanks Joan, and thanks for showing us the birds and for your great energy and enthusiasm. It was a fun day."


– Cheers, Tim Boucher, Maryland, June 15, 2013
"Thank you so much again for the great trip!"


– Menachem Goldstein, New York, June 13, 2013
"Just wanted to thank you again for leading some great trips. That was the first time I've really birded or explored the Adirondacks, and it is a beautiful area. I'm definitely looking forward to coming back soon…Thanks again for a great trip."


– Jason Wanaselja, New York, June 2013 after the Adirondack Birding Festival
"Joan, Thanks again for an amazing weekend!"


– Bob Washburn, New York, June 1 & 2, 2013
"Thanks for the list.  Wow – we saw a lot!  We had a wonderful time and learned so much.  It's magic for me that you recognize a bird by its song."


– Pat Agre, Elmsford, New York, May 2013
"I  highly recommend birding with Joan. She hears the birds when they're thinking of vocalizing."


– Matthew Rymkiewicz, New York, NY, February 2013
"Joan, Thanks again for a fantastic weekend. I'm already working on June."


– Bob Washburn, New York, NY, February 2013
"Hi Joan, Thank you so much for leading the trip, I had a great time and had a total of 5 life birds!  It was also my first time up to the North Country. It's beautiful up there, I certainly hope to do more birding there again."


– Jason Wanaselja, Unadilla, NY, January 2013 after a New York State  Ornithological Association field trip.
"In no particular order, big thanks to the many people who helped in some way with the big year (if I forgot you, I didn't mean too, I'm just tired).  So thanks Andrew Baksh for finding me a bunch of birds and keeping on my case as I flagged this Summer.  To Greg Lawrence for the Niagara Frontier, and Joan Collins for the Adirondacks."


– Anthony Collerton, New York & East Hampton, NY, on setting a new 2012 Big Year record in New York State
"This trip was so great.  We appreciate your expertise and devotion. You really got us on those birds.  It is not easy. The snow was so beautiful. I told my friend about the trip, and she got charged.  She wants to go with you in the spring.  We will plan another trip."


– Anne Lazarus, New York, NY, December 2012
"Thanks Joan it was a great day, good to have the official list.  My favorite bird was the black-backed woodpecker (a lifer), glad I did have a great scope view of that bird, even when I probably should have been searching for those chickadees.  Anyway a bird on the list is worth two… Thanks again we had a wonderful time meeting & birding with you."


– Mike & Lynne Scheibel, New York, NY, August 2012
"Joan:  I wanted to thank you for a wonderful experience birding the Long Lake area. I just wanted to put in writing, for validation purposes, that we did hear 12 Black-billed Cuckoos and I was able to photograph one of them. Photographing the Merlin, Broad-wing Hawk, f. Scarlet Tanager, Nashville Warbler, f. Black-back Woodpecker, and Gray Jays was truly exciting: All of those are life birds for me! I will most definitely attempt another trip early May 2013. Great trip and great company. Thanks again!"


– Marnie Mitchell, Rockvale, TN, August 2012
"Joan, You are the best!…So… Steve and I had a lovely morning with you. LOVED seeing and hearing the Bicknell's. Awesome. And awesome place, the top of Whiteface. Wow."


– Lynne & Steve Hertzog, New York, NY, July 2012
"Thanks for a marvelous day in a wilderness area that I'd have never entered.  It was so special and I do hope that your spotting scope is either fixed or well on its way.  We enjoyed it very much.  You are a gem, thanks for caring and helping us."


– Herb Lodder, Maryland, July 2012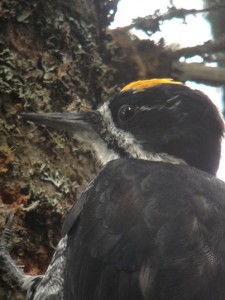 "Dear Joan, We thank you for the wonderful experience birding with you!  Attached are some pictures from the day."


– Mary Jane & Brian Dugan, Elmira, NY, July 2012
"Hi Joan, Thanks so much for sending the bird list so speedily!  It was a wonderful day, and I learned a lot, about the birds, their songs, and their habits.  It was made more enjoyable by having two good friends with me.  Your guiding knowledge and expertise was most impressive.  It's obvious that you're passionate about what you do – and it's infectious!  Thanks again, Bronny"


– Bronwyn Davis, Barneveld, NY, July 2012
"Had such a good time last time I just couldn't stay away!  Thank you again Joan for such an enjoyable day. (Loved getting caught in the rain!)"


– Jane Moon, New York, July 2012
"Hi Joan, I thoroughly enjoyed birding with you, and I was delighted to have gotten several life birds.  And getting to show Lydia the rookery was the icing on the cake. I couldn't have asked for a better trip.  Rest assured, if I ever get a chance to return to the Adirondacks you will hear from me, and I will certainly recommend you to any of my friends who might head north.  Thank you for the great experience, the great conversation, and the great company.  This was a wonderful birthday present."


– George Pagliaro, Connecticut, June 2012
"Hi Joan, Thank you so much for a great birding experience. Lot's of fun to meet you at 4:30 AM in Bloomingdale.  I have to tell you that Dee and I were really tired by the time we made it back to her cabin in Jay.  The next morning at Dee's I was able to decipher the Red-eyed Vireo and the Winter Wren and White-throated Sparrow.  Good for starters… I will think of you often as I continue to try to listen more carefully to the beautiful chorus in the woods.  Will be in touch.  Happy Trails."


– Karen Haese, Galway, NY, June 2012
"Hi Joan, Thanks for the list and locations.  It was a great day!…Thanks again for the lifer day!"


– Steve Dupont, Philadelphia, PA on June 2012
"Hi Joan- I had a fabulous time!  The birds were amazing, but I enjoyed our talks about climate change and conservation just as much.  It was a thrill to be out with you, and I may just have to plan to make it to Long Lake again!  Thanks again!"


– Cheryl Harner, Ohio, June 2012
"Hi Joan, We can't tell you enough how much we enjoyed our day, and how we plan to return and do it again! Whenever I feel stressed, I transport myself back to that majestic forest and our black backed woodpecker feeding his young. We are sharing the story of our day with everyone, and are intrigued by the beauty of your area. Tom wants to add his thoughts….
It has taken us a while to respond to your email with the list of birds found on our great day together (due mostly to the adoption of our new puppy). We've had fun recounting the adventure, and we haven't even seen our friends who are birders to tell them all about it. It was one of the most memorable days. We certainly hope to repeat this next year. Thanks! Hope you have a great summer."


– Tom & Alice DiLaura, Baltimore, MD, June 2012
"Joan: Thank you for the list of birds and, most of all, thank you for an outstanding two days of birding. I greatly enjoyed the Adirondacks!  Hope to bird again with you soon."


– Pieter Poll, Colorado, June 2012
"Joan, Thank you for the summary of our day of birding. I had a wonderful time and was thrilled to see the Boreal Chickadee and locate a Bicknell's Thrush along with all the other birds that we encountered. When we got home it was fun to go back over the list that I recorded and then to receive your update. This was my first time in the upper areas of Adirondack Park and it is beautiful. I really appreciate your efforts to get me to the areas where we could find the birds, even in less than perfect weather. Thanks again for helping to make the trip to NY so enjoyable."


– Ray Sharpton, Fletcher, North Carolina, May 2012
"I had a fantastic time. Great birds plus I learned a lot. Good luck with all the trips you have lined up."


– Bob Washburn, New York, NY, May 2012
"Hi Joan, Thank you so much for our PERFECT day.  Had I known it was your birthday, we would have begged to take you out for dinner.  Again, you are so kind to give up your day.
The list is amazing.  What a rich area.  I am going to add that we saw the red belly snake and some frogs and toad eggs.  I feel so lucky to have experienced this.  You have a true gift with your ear and an outstanding way of teaching about birds.  If I could know 1/2 as much as you, I would consider myself fortunate.  Thank you again for everything."


– Gail & Chris Gabriels, Bolton Landing, NY, May 2012
"Enjoyed the birds and the company…I am certain we will be doing another trip with you sometime."


– Michael & Ray Bryant, New York, NY,  March 2012
"Thank you again for the birding experience.  You certainly know the area and where to find birds and have an impressive knowledge that you are willing to share.  But I was amazed at your energy, drive and determination to locate our target species – AND – at your ability to hear (what I couldn't) and successfully bird by ear.  It was a fun trip."


– Brenda Inskeep, Stamford, CT, February 2012
"Joan, thank you for the wonderful day and a half birding in the Adirondacks. It was a wonderful experience to be cold and not hot and sweaty all the time. The birds are fantastic especially all the finches that were seen. But that long view of Black-backed Woodpecker is surely hard to beat. Thanks again."


– Bob Proniewych, Uniondale, NY, February 2012
"Thanks for a nice day and great birds."


– David Wilbur, Doylestown, PA February 2012
"My trip up there was so fun and I thank you for your time!"


– Diane Tishler, Annandale, NJ, January 2012
"Philip Dempsey and I joined Joan E. Collins for some Adirondack birding on Saturday.  In summary we saw GRAY JAYS, BOREAL CHICKADEE and good numbers of WHITE-WINGED CROSSBILLS and PINE SISKINS, along with a supporting cast that included Ruffed Grouse, Golden-crowned Kinglet, Purple Finch, Red-breasted Nuthatch and Pileated Woodpecker.  Thanks to Joan for sharing her, voluminous, local knowledge and providing such pleasant company."


– Anthony Collerton, NYC & East Hampton, NY, January 2012
"Hi Joan,  Thank you again for a wonderful day.  You are a fantastic guide!
And thank you also for the ebird reports.  Can't wait to come back to the Adirondacks."


– Best, Lynne Hertzog, NYC, NY, November 2011
"Thanks for a spectacular day, Joan!  I never thought we would have the crossbill SINGING when we saw him!  And for the rest of the week, every time we heard a red-breasted nuthatch, Hunter called it out.  He said, "Now that I know what it sounds like, I'm hearing it all around all the time!"  It was WONDERFUL to give him both the bird songs and the many herons at Winthrop.  And he appreciated it at the time and has continued to rave about all of it.  Enjoy your wonderful mountain life!  And thanks again from all of us!"
October 2011 follow-up: "I just got around to entering our sightings into my AviSys database program.  You actually gave me three lifers, the Red Crossbill, the Ruffed Grouse, and the Chimney Swift.  And you gave me three others that were new to my New York State list, the Nighthawk, the Merlin, and the Kestrel.  All in all, a great day!  I love reading your posts to the NNY Birds list.   Especially about seeing the stars and hearing the birds migrate at night. Anyway, thanks again for the birds and the fun conversation!"


– Susan Hoffmann, East Norwich, NY, August 2011
"Dear Joan, A quick note to thank you for your kindness and effort to introduce my family to birding in the Adirondacks.  Jonas said, "We must ask her again next year."  I appreciate your wisdom and patience with such a large group.  You did an excellent job for us and it was very much appreciated."


– Herb Lodder, July 2011, Baltimore, MD (Family group of 16)
"Hello Joan:  We didn't get a chance after our Moose River Plains outing to thank you for a wonderful birding adventure. We were very excited to sign up for the festival's trip because we read your postings on Northern NY Birds and on articles written about you. We are so impressed with your expertise and learned a great deal from our outing with you. Thank you for helping us become better birders!"


– Regards, Susan & Howard Finch, June 2011 after the Adirondack Birding Festival
"Dear Joan, Thank you for taking us birding.  I liked best the Ermine, mountain climbing, and the toads."


– Love, Gregory (age 7!), NJ, August 2010
"Birding Northern New York with Joan Collins is always memorable. She is a marvel at birding by ear and just as engaging as she is relentless in getting her birds for participants at all skill levels."


– Joan Howlett and Andrea Beaulieu, Norwood, NY, October 2010 
"Joan is a warm and wonderful person whose passion for the outdoors and birds is delightful to be around. Her ability to bird by ear is extraordinary both on the trail and on the water. She has led us on scheduled group outings and private outings that maintained the interest of all ages 7-45. Any trip we have been on with Joan has been enjoyable and rewarding!"


– Margaret Dugan & Michael Bailey, Hackensack, NJ, August 2010
"Many thanks especially to Joan Collins of Northern NY Audubon, who led a great bird walk for us… Three young birders joined Joan Collins, the tremendous leader from the Northern New York Audubon Society, at Massawepie Mire in the Adirondack Region of New York. Thanks to Joan's local knowledge and her ability to discern such diverse songs and calls, we ended up with 70 species for the trip."


– Greg Lawrence, Age 16, Rochester, NY, June 2009 on behalf of the NYS Young Birders Club
"Joan, we had lots of great feedback from participants about you…please pencil us in for next year's celebration! Your participation as a field trip leader at Massawepie helped make our celebration a great success and we thank you for once again sharing your time and expertise with our participants."


– Lydia Wright and the Great Adirondack Birding Celebration Committee, June 2008
"Like all the different species of birds, each with their specific coloration and song, Joan Collins, past President of High Peaks Audubon Society, is unique. She is a lovely, bright woman clearly interested in enjoying life and the outdoors…Besides being an expert birder, Joan is an accomplished naturalist."


– From "Avid Birder: Joan Collins of the High Peaks Audubon Society" published in Jill magazine, September 2005 by Peg Goldman after a field trip with Joan on the Vanderwhacker Mountain Trail.
"Birding with Collins is as much an auditory experience as it is a visual one. If not more so, she finds her birds by listening for their songs. As we drive along, she announces each bird she hears in the dense forests…Birding with Collins is a nonstop education. When she hears a Gray Jay, she tells us how these amazing birds spend their summer hiding food in thousands of locations; in winter, they return to each cache to retrieve the food…Joan's enthusiasm for birding is clear in the stories she tells. She never tires of watching adult birds feeding their young, and she loves to go owling in the dark. She cherishes the memory of watching Common Redpolls burrow and tunnel in the snow – an occasion that yielded an article for the Kingbird, a journal of the New York State Ornithological Association, and a video for the Cornell Lab of Ornithology."


– From "Heeding the Call of Birds: Joan Collins inspires others with her enthusiasm for all things avian" published in the Adirondack Explorer, May/June 2010 by Winnie Yu.
"Joan has that innate quality that's highly musical and that enables her to be able to learn innumerable bird songs. But what makes her a great birder is that she totally focuses.


– Judith Harper, Johnsburg, NY, June 2009
"We had a fantastic time with you – one of the highlights of our trip…We won't soon forget our fantastic trip with you – we had a blast! If you ever need a reference for other birders, I would be happy to be one!"


– Renee & Matt Grebe, Alexandria, Virginia, July 2010
"The birding was great! Massawepie Mire was an excellent choice and it was great to bird there with an Adirondack birding expert! Thank you for making it a highly successful New York State Young Birders Club trip!"


– Carena Pooth & Herb Thompson, Poughquag, NY, June 2009
Presentations & Workshops
"Thank you for the wonderful program (Winter Bird Visitors of Northern New York) at Tannery Pond!  I really enjoyed the program and heard many wonderful comments as people were leaving….Thank you again for a great program!"


– Micaela Hall, Adirondack Museum, February 23, 2014
"5th and 6th graders learned about birds from Joan at the 34th Annual Lynn Galusha Memorial Conservation Field Day this past September (2013). She gave excellent presentations!"


– Hamilton County Soil and Water Conservation District
"Dear Joan, Thank you for presenting your program "All About Birds" at the High Peaks Information Center on Saturday.  I am pleased to hear that it was well-attended and that is was a good audience.  Thank you for sharing your time and talents to support Adirondack Mountain Club's educational programming."


– Best, Audrey Hyson, Adirondack Mountain Club (ADK) Lecture Coordinator, August, 2011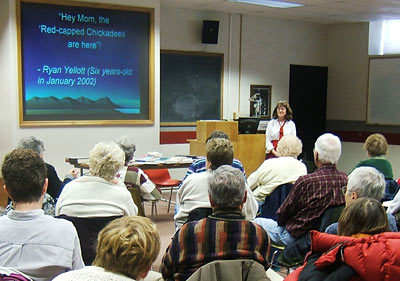 "Joan, Can't tell you how much I enjoyed your talk last night!  Really interesting,  Thank You."


– Mimi Farr, Long Lake, NY April 2011 on the "All About Birds" presentation at the Community Connections night at Long Lake Central School.
"Thank you so much for sharing your knowledge with us, I really appreciate it. I learned a lot in a short period of time! Your passion is contagious!!! I hope we'll meet again!"


– Sylvia Dunn, Russell, NY, May 2009 – after taking a series of SOAR classes taught by Joan on Birds of the North Country at the State Univ. of NY at Potsdam
"A few days following the September meeting of the Garden Club, I was at breakfast with friends. You were the focus of the conversation! We were all so impressed with your presentation. Your knowledge and love of birds was contagious. Thank you so much for sharing with the Canton Garden Club."


– Jill Martin, Canton, NY October 2008
"On behalf of the students and faculty and staff of Norwood-Norfolk Elementary School, we want to extend our sincere thanks for sharing your knowledge and expertise with us about "our featured friends". We appreciate your time and talents!"


– Norwood-Norfolk Elementary School Earth Day Committee, April 2007
"Great presentation! Thank you. Thank you!"


– Clarkson University Club members, January 2007
"Thanks so much for being part of our 2005 Saturday Evening Lecture Series. The presentation was great and very well received. I learned so many new things about boreal birds! I hope we can do it again sometime. Good birding!"


– Reed, September 2005, on behalf of the Adirondack Mountain Club